Meta EasyPark with buzzer
SKU:
ABP03571
Brand:
Meta
Unit:
tk
Rear parking aid with buzzer
Meta Easypark sensors are easy installable and with great value of money.

- Paintable sensors.
- 7 degrees angle of the sensor makes possible to choose low and high installation places.
- Easy adjustable.
- Masking of a tow bar and spare wheel isntalled outside of the vehicle.
- Activates if to select reverse gear.
- Warning signal with buzzer.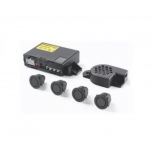 Meta Plugpark parking sensors
159,78 €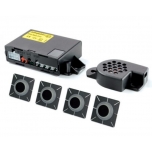 Meta Activepark parking sensors
160,00 €