Cruise Control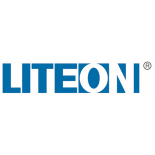 LiteOn Cruise Control kits allows the driver to drive at a desired speed by monitoring the vehicle road speed and by adjusting the vehicles throttle to maintain that speed. The voluntary Speed Limiter feature allows the driver to select a maximum speed that they do not want to exceed.
Options of different command modules with set, accelerate, resume, decelerate and On/Off buttons.
Benefits
• Helps to reduce fuel consumption and exhaust emissions (lowering your carbon footprint).
• Allows you to concentrate on the road and not your speedometer.
• Helps avoid unintended speeding.
• Allows you to set a maximum vehicle speed limit in safety camera enforcement areas.
• Reduce driver fatigue and enhance driver comfort.
We offer ready-made kirs for practically all passenger cars and light commercial vehicles with an electronic accelerator pedal. All our cruise control systems are ready to use and come with a specific manual. The installation of these sets requires an average of one to two hours of installation time.